Industrial chimney specialist
Since its creation on 1846, FERBECK, specialist in industrial chimney, has spanned centuries, wars and industrial revolutions. FERBECK imposes as one of the industrial chimneys leaders with more than 3000 installations worldwide.
FERBECK built up through a solid experience supported by passion that leads all our teams towards customer satisfaction.
Ferbeck : Witness of industrial history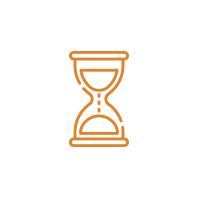 Heir of centenary companies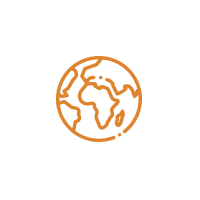 Main references all over the world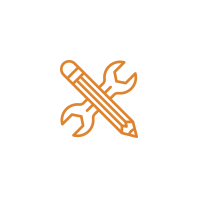 Specific know-how for complex operations
1846 ~ 1914 : Origin and start
Funded on 1846 in Aix-la-Chapelle, « J.Ferbeck & Cie » company specialized on factory chimneys erections and refractory of industrial home. The company activity is based over Europe with offices in Brussels, Rouen, London and Moscow.
1916 ~ 1939 : The interwar period
A merger with Babcock & Wilcox France enables the refractory masonry erection development for furnaces.
News technics appeared such as preconstruction of reinforced concrete chimneys, refractory concrete, stimulating the development of activities of erection chimneys or masonry.
In parallel, a new activity of waste incineration appears.
The war interrupted the growth despite a permanent maintenance activity for industrials « first need »
1945 ~ 1965 : Recovery and expansion
At the end of the war, the company has beneficiated from the industrial Renaissance and re-developed its 3 specialists worldwide.
Relevant references such as erection of the highest concrete chimneys in France (220m in Porcheville in France in 1966) with a patented slipform highlights the dynamism of this period.
1965 ~ 1980 : Development of steel chimneys» 
Concrete industrial chimney specialist, Ferbeck obtained at the end of the 60's, a license for designing double-skin chimneys erections in France.
The growth of steel chimneys, more competitive and easier to implement, go on and enable to reach a 70 – 90meters high, appreciated for waste treatment and urban heating industries.
1980 – 2000 : Emblematic executions
Successive Oil crisis imposed a company reorganization. Ferbeck focuses on its 2 main activities: chimney erections and industrial refractory.
Emblematic references highlights this period:
1985 : Auto-stable – double skin – 75 m high steel chimney erected for AREVA – La Hague.
1996 : Construction of the last concrete chimney in France. Desulfurisation unit part 2, EDF Cordemais.
2000 – 2010 : Open to the worldwide
In 2005, Ferbeck joined LizMontagens Thermal Technologies Group, with a worldwide footprint.
Ferbeck joins on 2005 the Lizmontagens group, already based in each continent. With an industrial chimney specialist, the Group developed a comprehensive offer for erections and maintenance of thermal treatment furnaces, including chimneys.
An international bend starts with very nice executions in New-Caledonia (Hybrid-steel and concrete chimney 130m high), in Brazil (Concrete chimneys with brick liner), in Estonia (Concrete chimneys of 220m), in Israel (250m Solar tower), and in Asia for energy producers.
2010 – 202x : The story continues 
Ferbeck Industrial Chimneys stays leaders of steel or concrete chimneys producers in France and adjacent countries on with very high-added value projects including demanding costumers.
In parallel, expertise and maintenance activities of French industrial field are developed to represent 50% of the activity today.
Ferbeck provides news solutions for chimney inspections with no human intervention for height works for a 100% offer "Safety first".
Today, Ferbeck, industrial chimney specialists, keeps in adapting to new technologic challenges to provide solution always more innovative, optimized and sustainably executed in an environment where the emission are more and more controlled.