EXPERT IN INDUSTRIAL CHIMNEY FIELD SINCE 1846
FERBECK INDUSTRIAL CHIMNEYS designs, supplies and installs industrial chimneys and fumes ducts since more 170 years for French and international industries.
Ferbeck commits to make each project a success.
OUR KNOW-HOW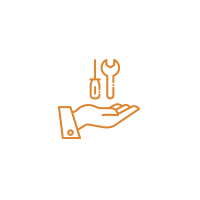 EPC
Expert of industrial chimney designers : Conception, supply and installation of industrial chimneys or fumes ducts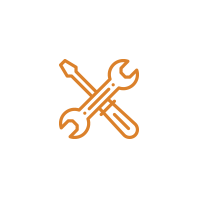 Maintenance & Repair Works
The offer of the most complete of the market for the maintenance works or repairs in all type of chimneys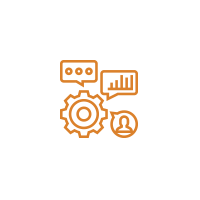 Expertises
Feasibility studies or preliminary inspection to the compliance upgrade of the existing industrial chimneys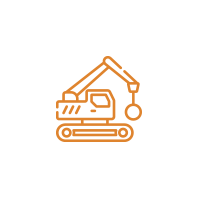 Dismantlement
Dismantling, treatment and waste management of industrial chimneys.
SOLUTIONS PROVIDERS
At Ferbeck, creativity is considered as a differentiation factor for success: a relevant or original solution may overcome the most stringent constraints.
Our staff is encouraged to innovate to support our customers in the success of their projects.
The creativity, supported by a solid experience associated to a wide range of comprehensive solutions will satisfy our partners and the most drastic regulation constraints.
SOLUTION DESIGNERS
Ferbeck, Expert of industrial chimneys designers, owns a strong experience on EPC projects. Ferbeck commits to support its customers in greenfield or brownfield projects, maintenance or retrofits with a personalized follow-up.
Ferbeck provides the skills of its engineering and design department, production teams, site crews, support services for high-quality EPC execution.
EQUIPMENT LIFETIME MONITORS
Ferbeck mission's is to provide a support for each step of a project until its finalization and to commit for high-quality works toward our customers and partners.
For maintenance works, Ferbeck got structured to provide a reactive service of advice and expertise of existing chimneys. This guarantees an efficient diagnosis for an optimized work schedule.
A process modification or more stringent emission constraints? Ferbeck provides know-how for the retrofit /revamping of steel, concrete or bricks chimneys.
A RECOGNIZED ACTOR
Today, more than 3000 Ferbeck chimneys are installed worldwide in various sectors such as: Industry (steel, glass…), Energy (cogeneration, treatment of waste, biomass), Oil & Gas, Electricity, Nuclear…
The know-how get through its experiences makes Ferbeck one of the experts of industrial chimneys designer.
OUR WORKFORCE, OUR FIRST ASSET
To comply with the project variety, FERBECK provides a large range of solution on industrial chimneys markets. For that, the company is composed of 30 contributors highly-recognized for their know-how and customer-orientated approach by our customers and partners.
SAFETY CULTURE
Quality and safety govern our activity from the first contact up to Final Acceptance, including site visits. This safety and quality culture in The Group is well-recognized by the constant renewal of our certifications.